How to continue the passion of Double Eleven? Come YUE Space and fine out the way!
Inheriting the DNA of Yuexiu, YUE Space aims to create the perfect professional services and present the office space full of surprises to the world through diversified modern design, extraordinary supporting facilities, and the collection of industrial cutting-edge resources, so as to provide the most worry-free, intimate, comfortable, convenient office experience for enterprises.
YUE Space Guangzhou Yuexiu Financial Tower
Now, it has opened amazingly
Guangzhou Yuexiu Financial Building YUE Space is located in the most prosperous CBD business circle, and the top grade intelligent office buildings possess the most open landscape in the city center.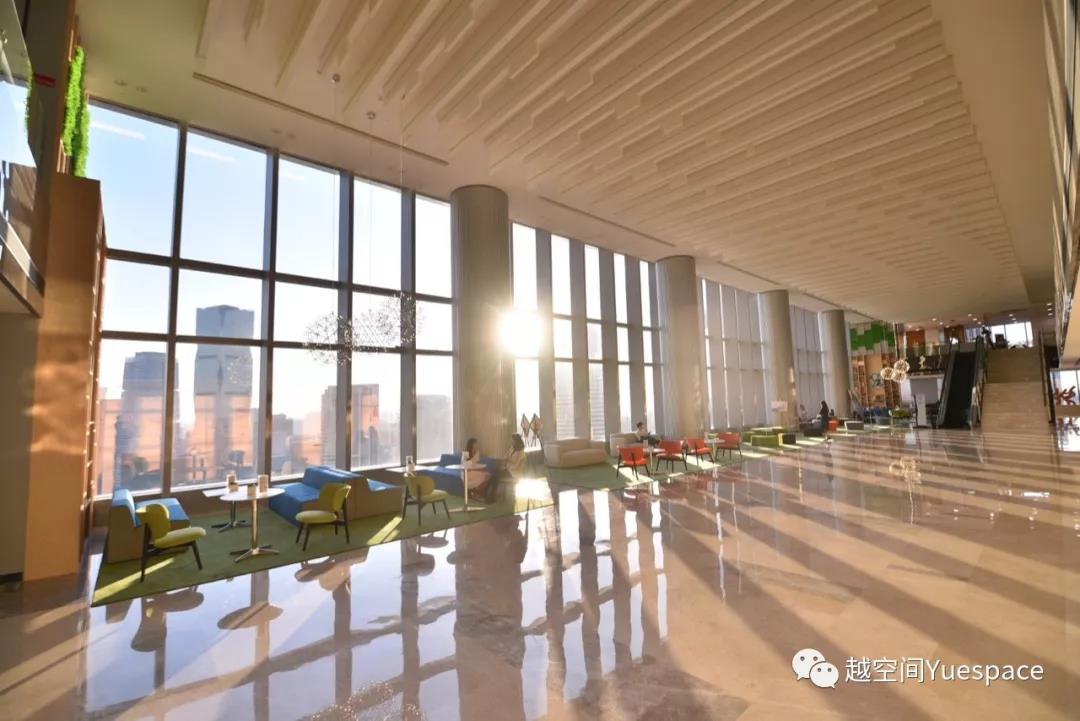 One and a half layer space including the public area on the 35th floor and the coffee house on the 36th floor belongs to the supporting area of YUE Space. The office area has a building area of about 1000 square meters, provided with the independent office space, open office space and three meeting rooms.
Name: Guangzhou Yuexiu Financial Building YUE Space
Area: about 1000m2
Address: 35, 36F, Zhujiang East Road 28, Zhujiang New Town, Tianhe District, Guangzhou City
Premium service hotline: 88831666
Price: RMB 1880/ member/ month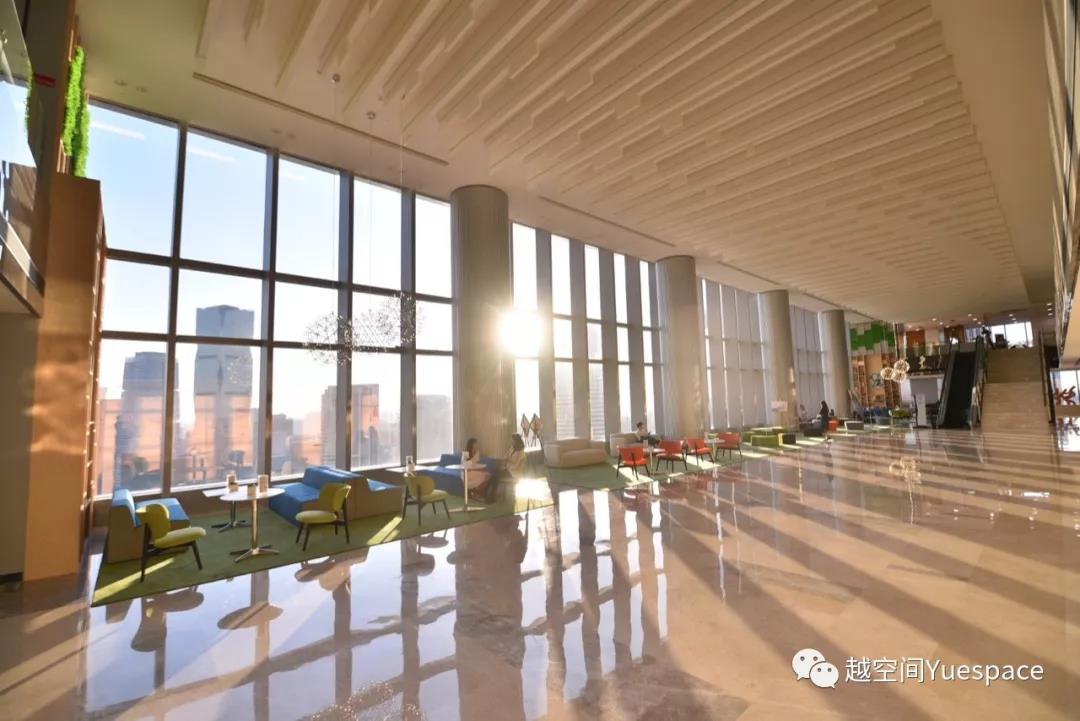 Sky City Reception Room in the 35th floor is provided with nearly eight meters of floor-to-ceiling glass, let people enjoy the view of the complete central axis of Zhujiang New Town, and the colorful vision is fully exposed. Rows of floor-to-ceiling glass windows introduce abundant daylighting, showing much more vitality.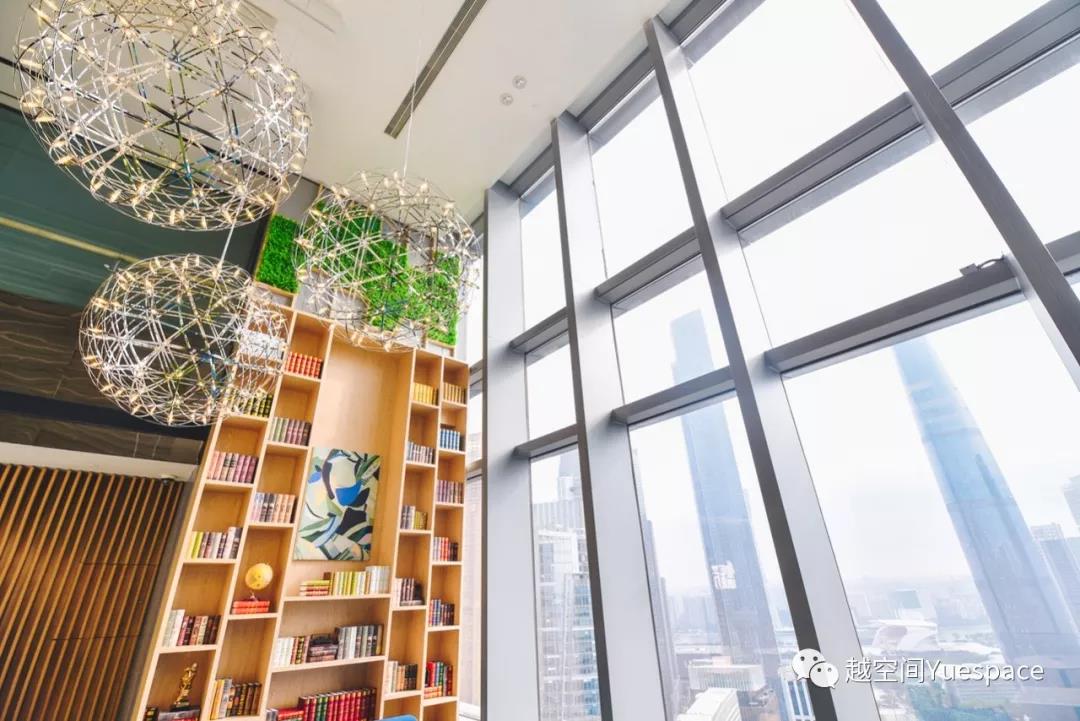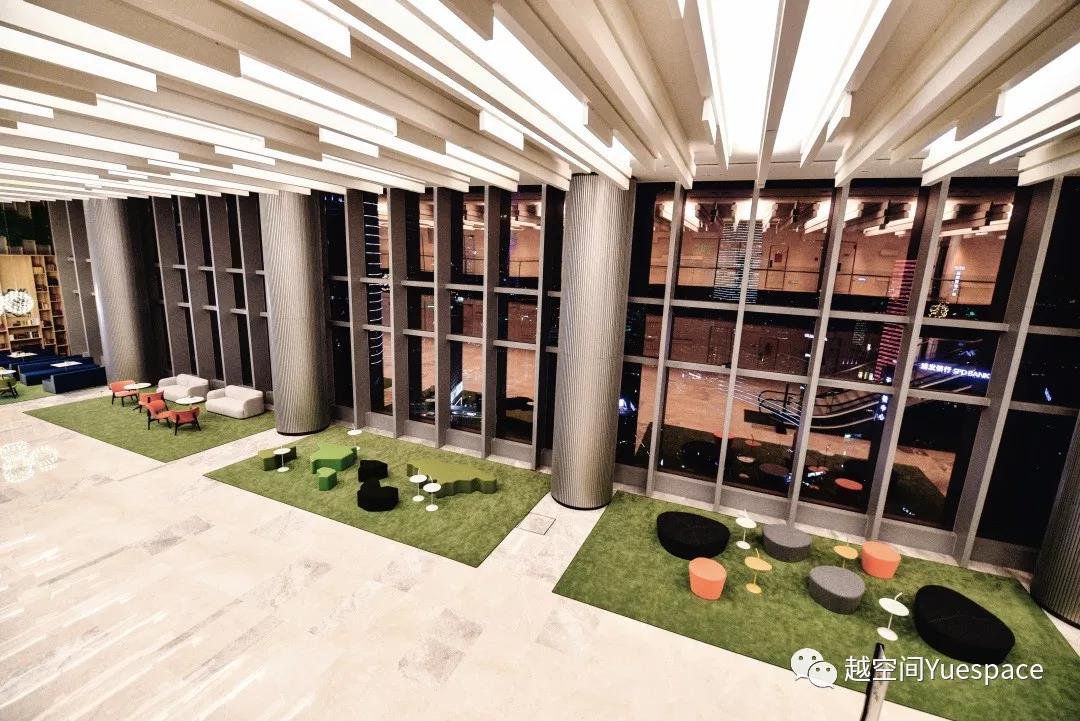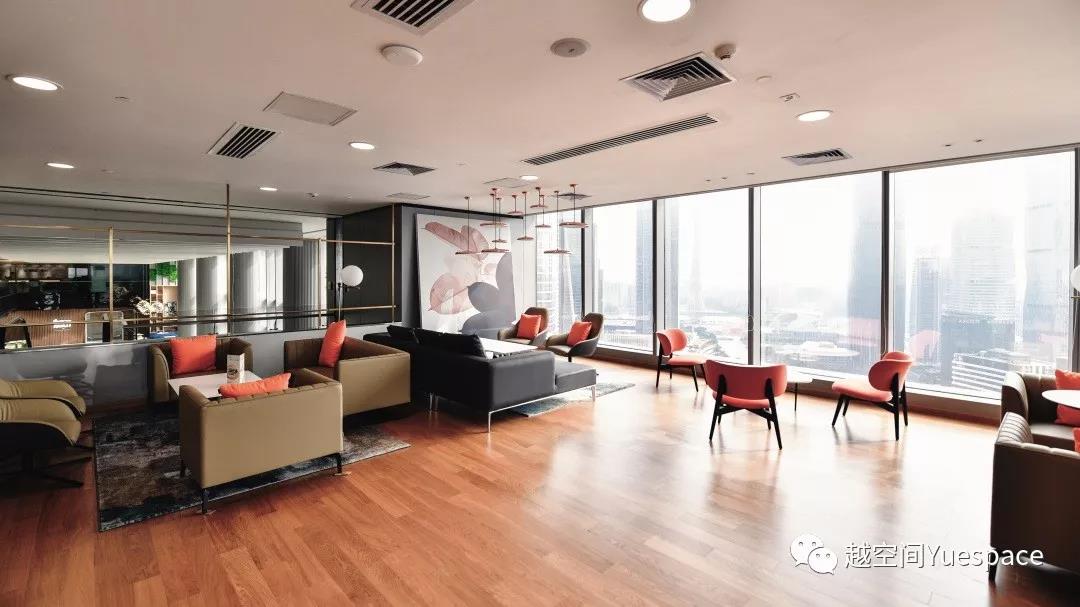 Flexible Office Space
Warm and comfortable modern design
Eliminate the exhaustion of the job
Forget the noise of the city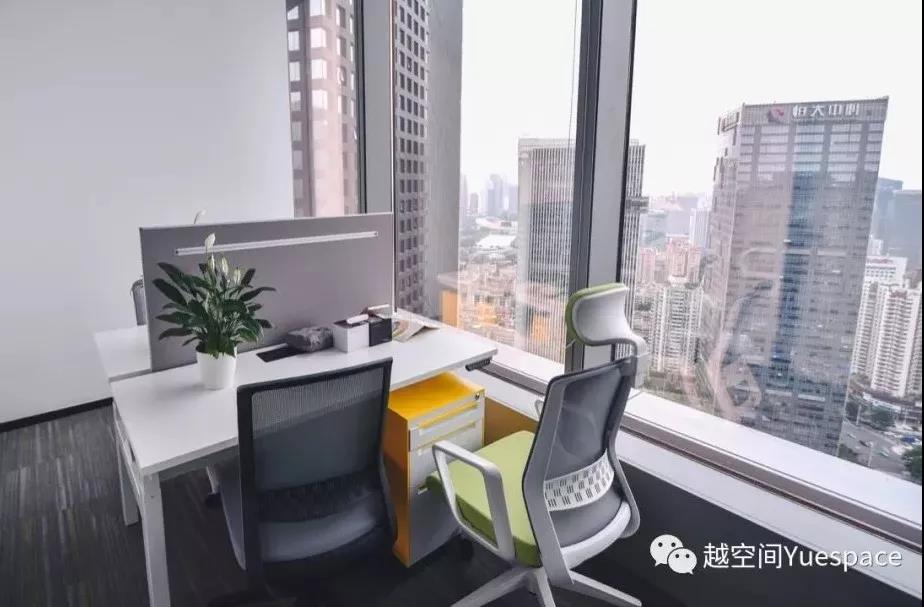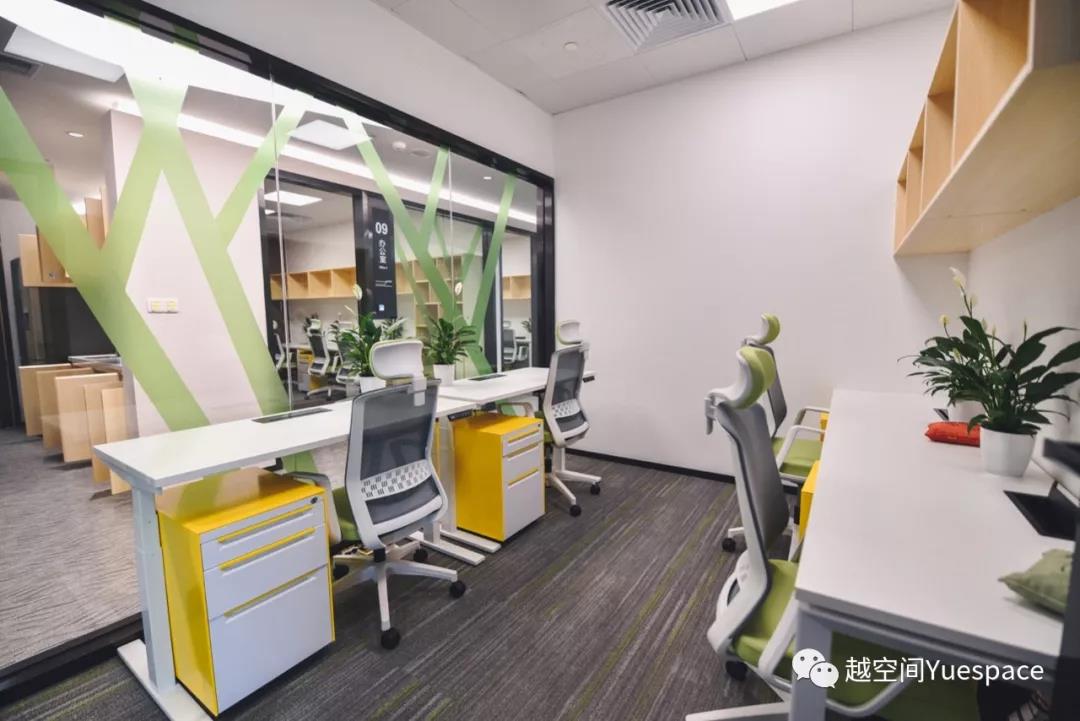 Outstanding Office Facilities
YUE Space possesses a series of unique meeting rooms
Meeting rooms are all equipped with Maxhub intelligent meeting system
Integrate the HD display, touch writing, wireless transmission screen
Remote meeting platform, rich office applications
Minimize the communication costs and improve the meeting efficiency
Enhance your office experience with pleasant details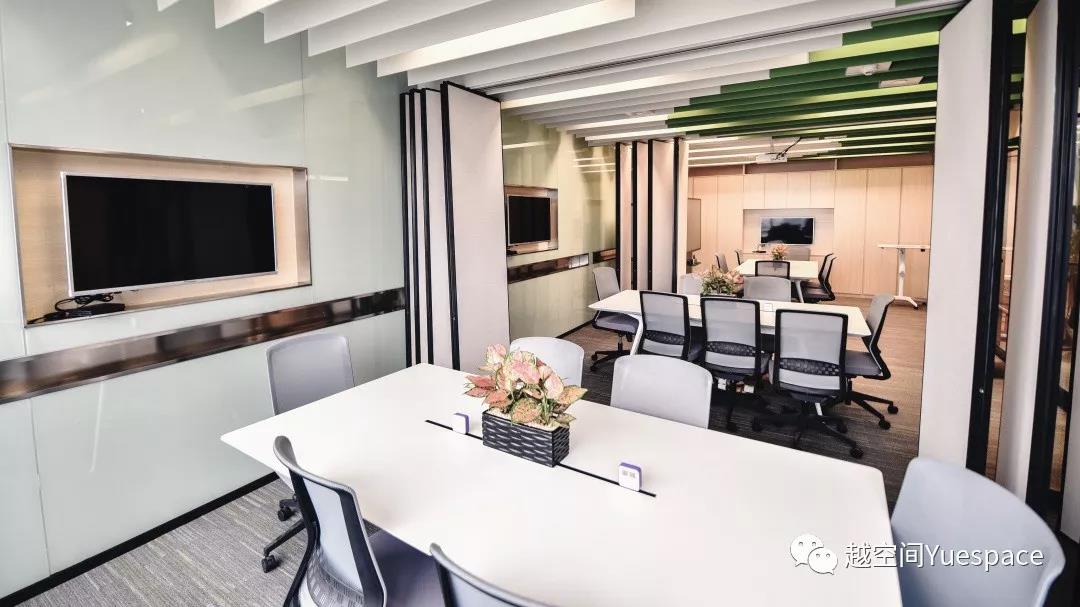 Considerate Living Facilities
In the elegant coffee and tea break space
Enjoy the high-quality hand-made coffee and exquisite tea break at any time
Taste the amazing flavor from all over the world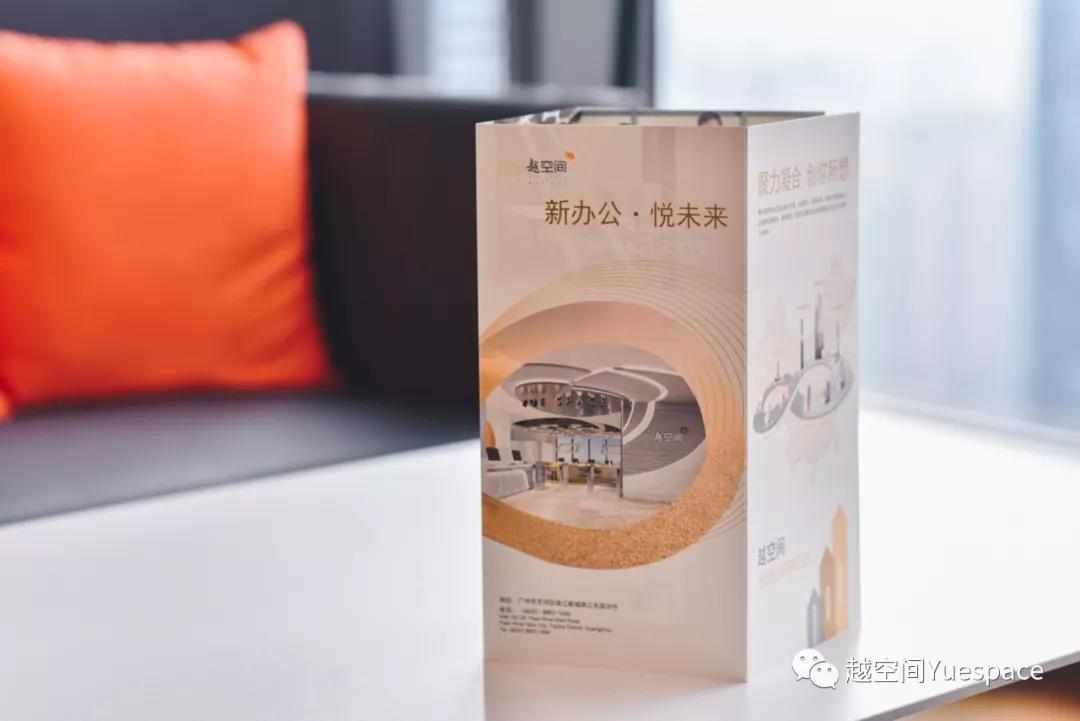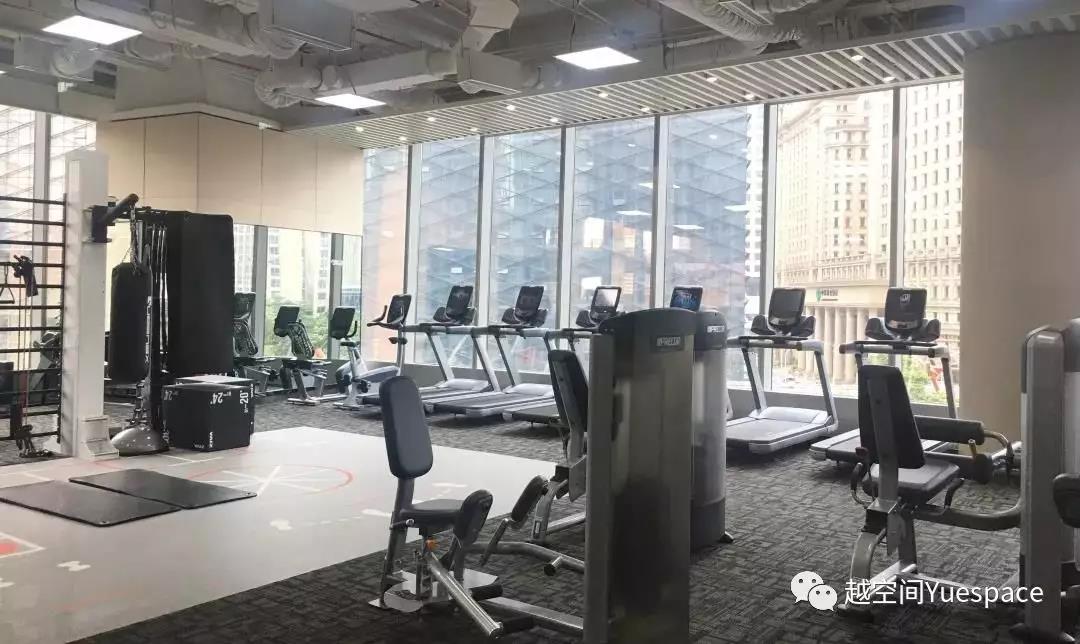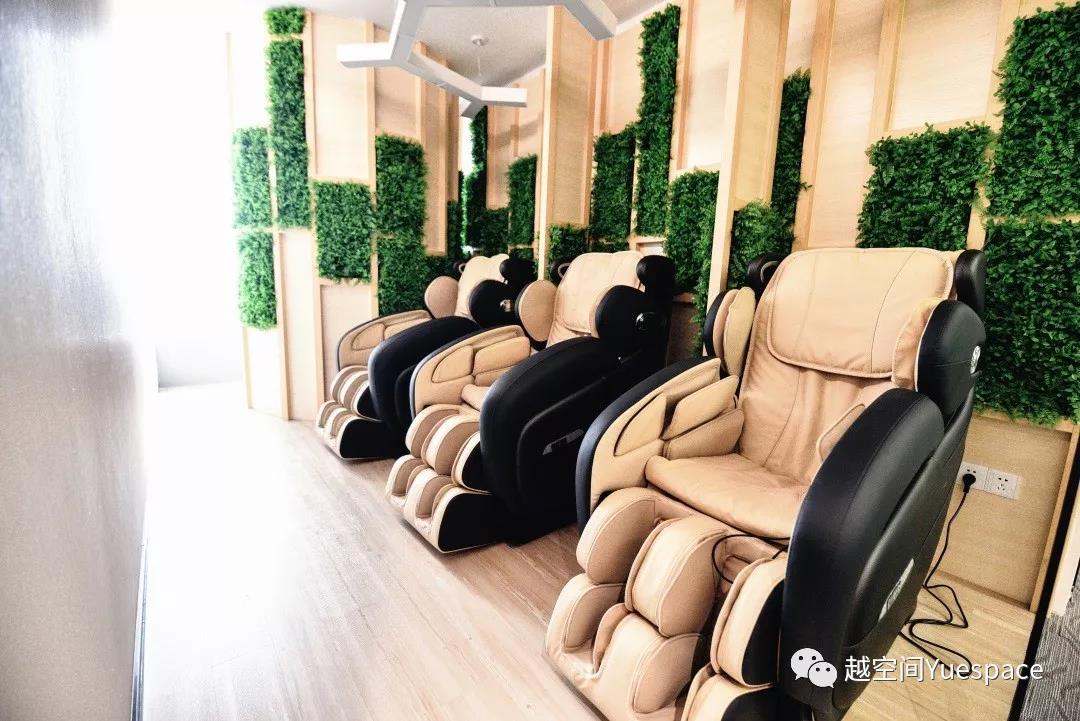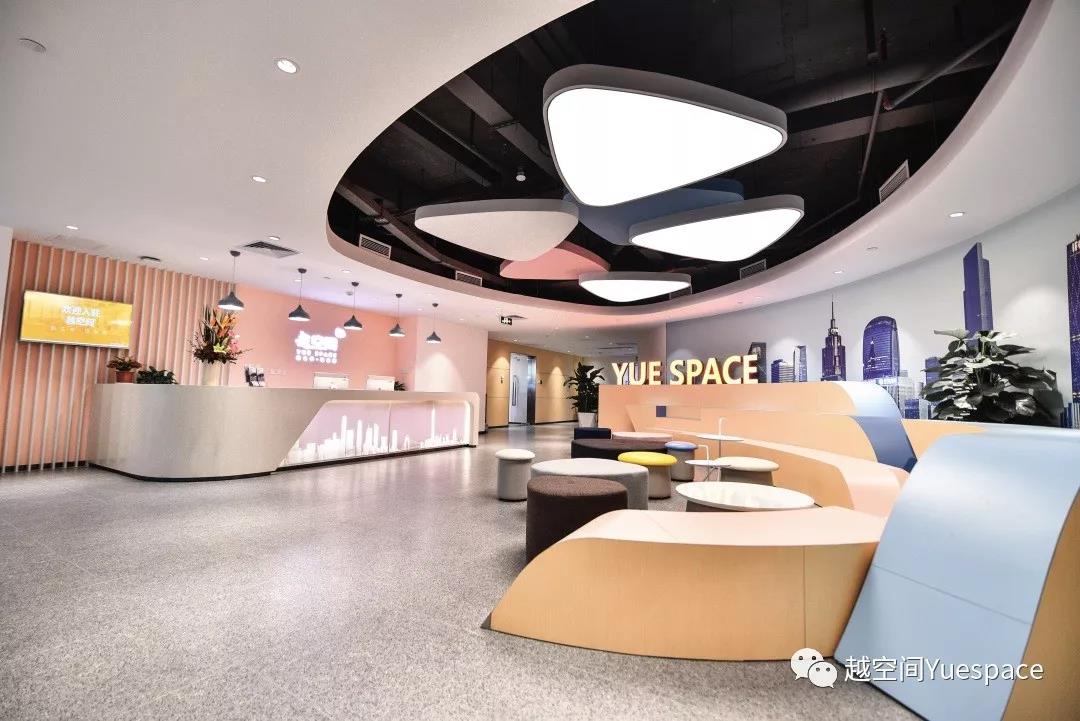 Quiet and comfortable reading area
24-Hour Gym and Massage Chair
Help to relax your body and mind, relieve fatigue and restore balance
YUE Space Guangzhou fortune plaza
Now has been unveiled
Located in Tiyu East Road famous as "Guangzhou Wall Street", Guangzhou Fortune Plaza YUE Space enjoys the convenient transportation and elegant environment, with several domestic and foreign major banking institutions around it, and Tianhecheng Square, Hongcheng Square, Guangzhou Book Shopping Center and other large high-end consumption places are in the core business area.
Name: Guangzhou Fortune Plaza YUE Space
Area: 500m2
Address: Floor 7, No. 114-118, Tiyu East Road, Tianhe District, Guangzhou
Premium service hotline: 88831666
Price: RMB 1880/ member/ month
YUE Space office area is 500 square meters, provided with independent office area and open office area, which can accommodate 70 people at the same time. A total of 5 meeting rooms are arranged, three of them can make into a meeting room about 180m2 for 150 people or so.
Turn Daily WorkInto A wonderful Journey
Work environment is closely related to work efficiency
YUE Space takes the lively pink and elegant blue as dominant tone
Render the space with color to present a lively theme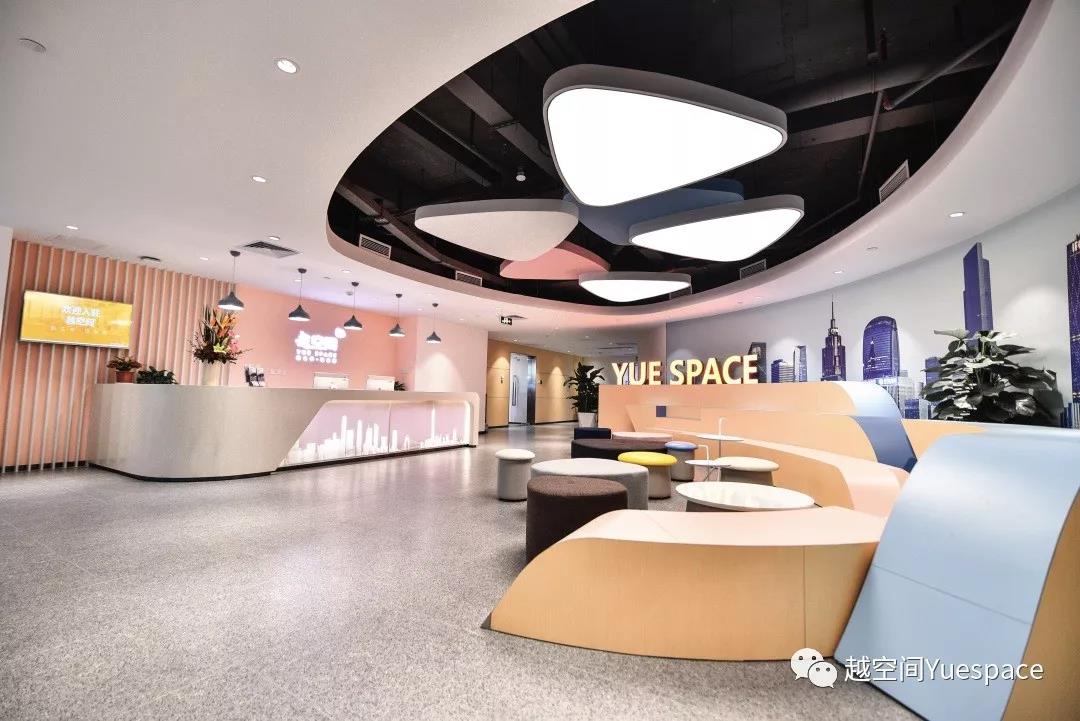 Opening The Door Of New Office
Open office space
Bring you better communication and collaboration experience
Open vision leads to a more open imagination
Open office space
Bring you better communication and collaboration experience
Open vision leads to a more open imagination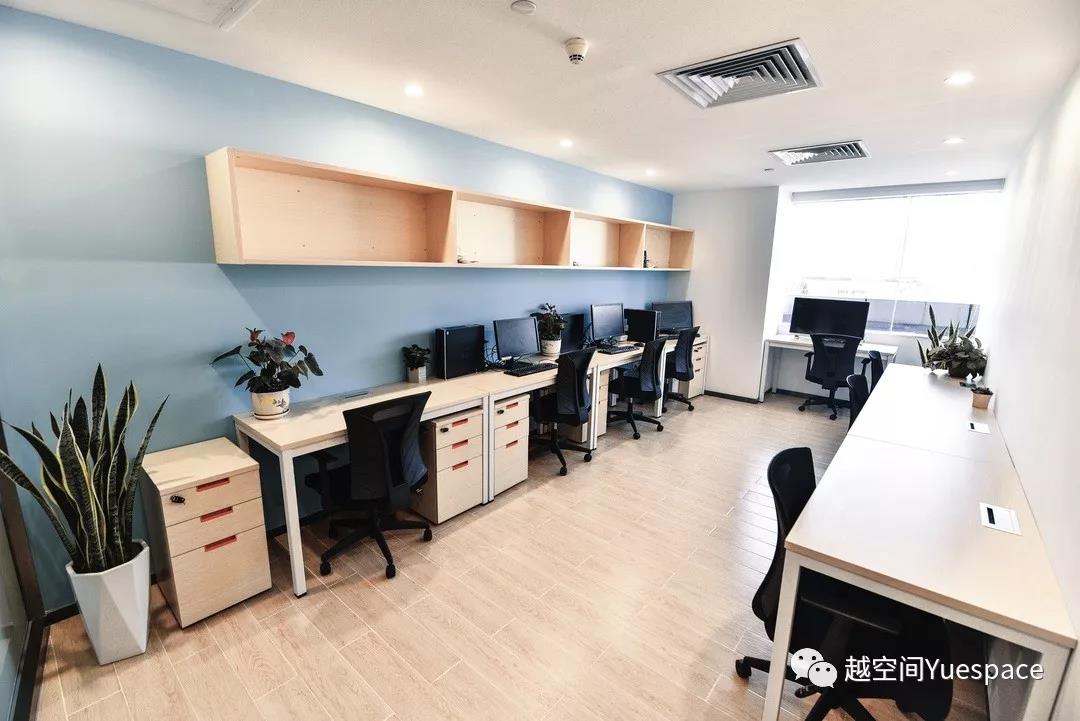 Intelligent Office System
YUE Space takes full account of
The importance of intelligent office system to office work
Help users to work efficiently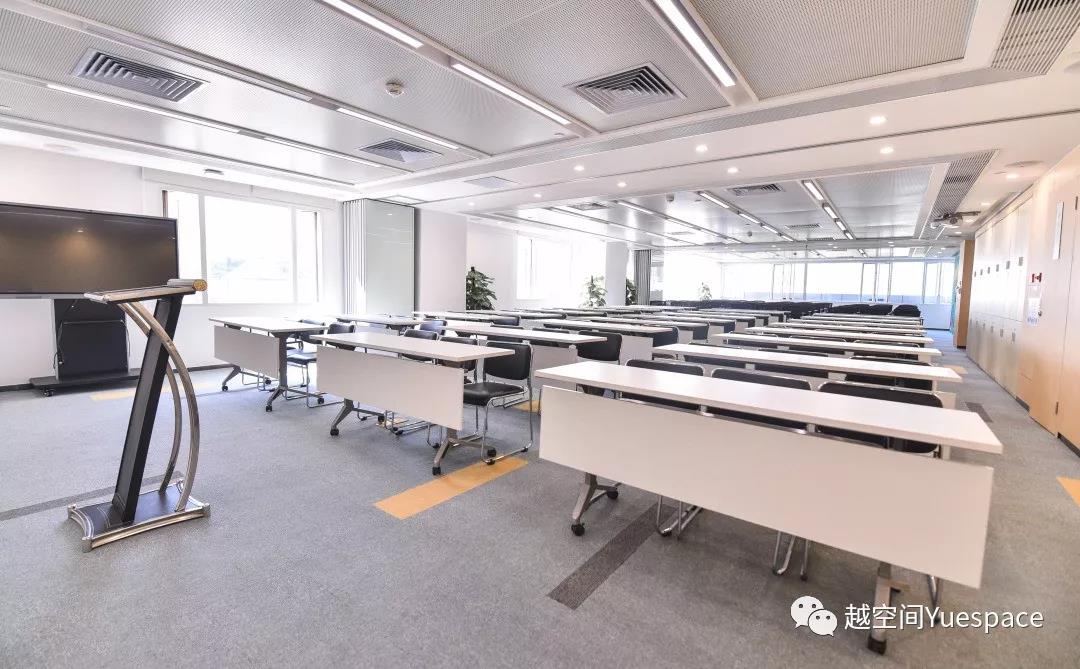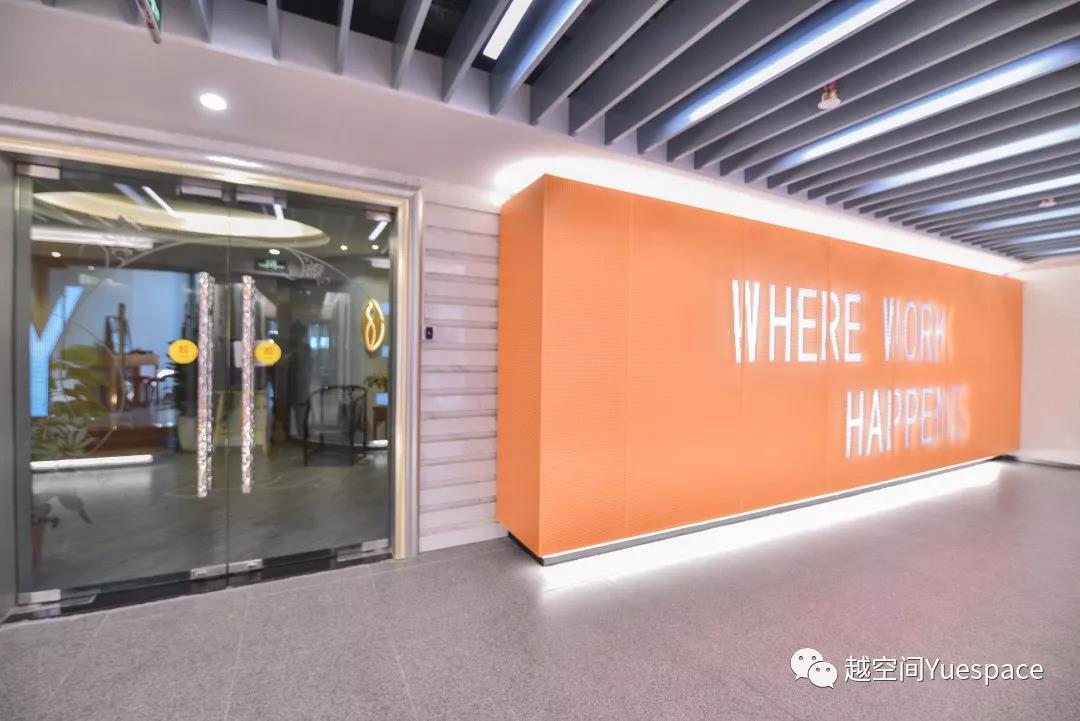 Easy to Embrace The All-weather Perfect Office Experience
In YUE Space
Able to access all intelligent office resources easily
e.g., access control system, meeting room management
Screen projection control, printing management and basic configuration
Enjoy the smooth wireless office anytime and anywhere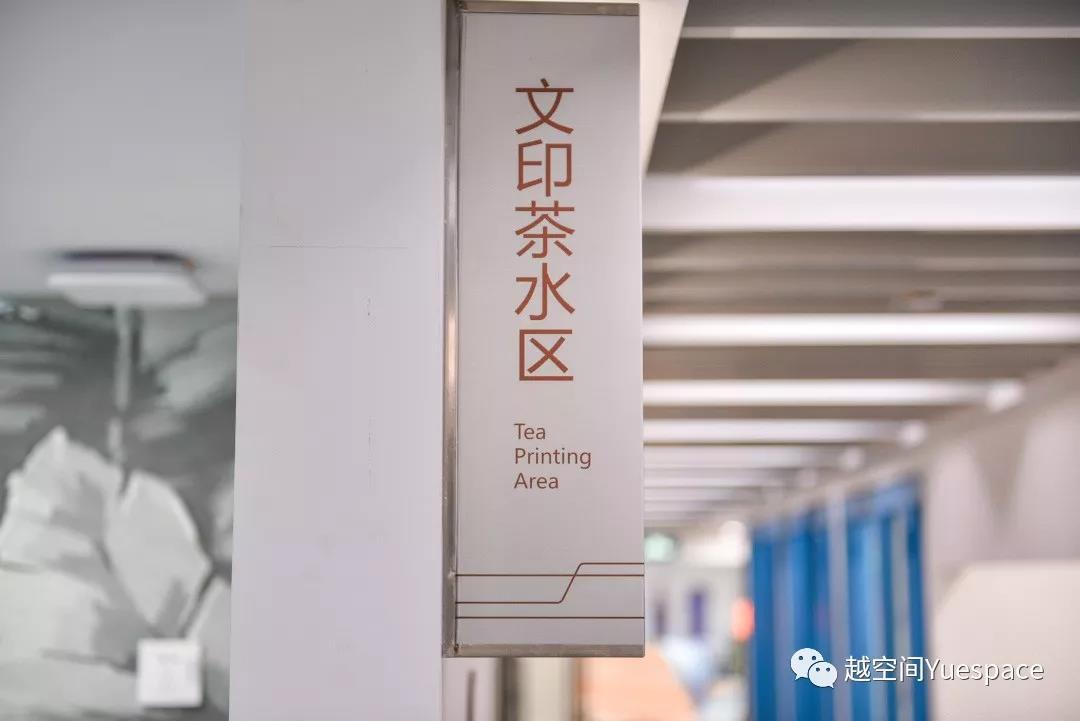 Let every second of work be happy
YUE Space applies a new office model
Satisfy all your dreams about a great office
Work should not be synonymous with tedium,
but an essential part of a living
full of vitality and efficiency
Let`s enjoy our work!